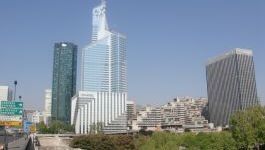 Eurazeo: strategic partnership with Rhône.
(CercleFinance.com) - Eurazeo has announced the conclusion of a strategic partnership with Rhône, an international private equity firm which is based in London and New York, which manages over five billion euros in assets, and whose shareholders will become partners of Eurazeo.


The investment company will acquire a 30% stake in Rhone for 100 million dollars (or 84 million euros) in cash and two million newly issued Eurazeo shares.

A representative from Rhône will become a member of Eurazeo's supervisory board, while three Eurazeo representatives will have seats on Rhône's management board. The transaction is expected to close in the first half of 2018 and is subject to the usual regulatory approvals.


Copyright (c) 2017 CercleFinance.com. All rights reserved.