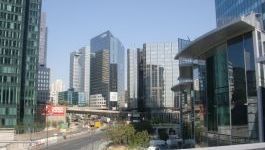 LVMH: soon to strike deal with Tiffany?
(CercleFinance.com) - LVMH appears to be close to reaching an agreement for the acquisition of US jeweler Tiffany, having offered a higher price of 135 per share, meaning a total of 16.
7 billion dollars, the Financial Times says.

For the record, LVMH had already offered 120 dollars per share, in cash. This valued Tiffany at some 14.6 billion dollars, or just over 13 billion euros, which can be compared with LVMH's current market capitalisation of about 190 billion euros.

At the end of October, LVMH confirmed that it was in preliminary discussions about a potential deal with Tiffany, although said that at that stage there was no certainty that the talks would lead to any agreement.


Copyright (c) 2019 CercleFinance.com. All rights reserved.