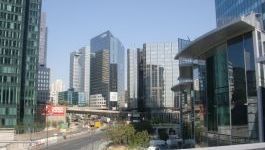 Bic: inaugurates new plant in Samer.
(CercleFinance.com) - The group Bic has inaugurated its new writing instrument factory in Samer.


Management has decided to bring together the production and R&D businesses previously split between the Samer and Boulogne-sur-Mer sites.

While we intend for the site to be modern, it is also intended to be environmentally friendly. Heat pumps, cooling systems, heat recovery, rainwater recovery and use of recycled material and the like, the group said.


Copyright (c) 2017 CercleFinance.com. All rights reserved.