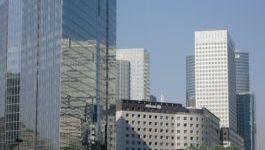 Danone: takes stake in Kona Deep.
(CercleFinance.com) - Danone Manifesto Ventures has announced taking a minority stake in Kona Deep.


It is a new category of water that is drawn from 900 metres below the surface of the ocean in Kona (Hawaii), from a pure source that contains natural minerals.

Launched in Hawaii at the end of 2015, Kona Deep mainly operates in the United States.


Copyright (c) 2017 CercleFinance.com. All rights reserved.