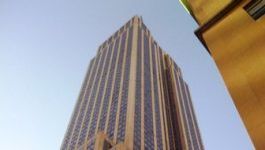 Danone: Emmanuel Faber will take reins of group.
(CercleFinance.com) - Danone announced last night that its CEO since 2014, Emmanuel Faber, will also take over as board chairman, a place that Franck Riboud will abandon at the end of November.


In short, as of 1 December, Mr. Faber will the new chairman and CEO of the French agri-food group.

Franck Riboud said, "Today's announcement reflects the culmination of a planned leadership transition process that I initiated for Danone's top management three years ago and that has allowed the company, under Emmanuel Faber's leadership, to enter a new development phase. Combining the Chairman and CEO roles will solidify this momentum , creating a direct bridge between the Board and management that will enable the company to continue to execute on its strategy, speak with a unified voice and make decisions in an agile and transparent manner.

Aurel BGC said this morning that, "the separation of powers will have lasted three years at Danone."


Copyright (c) 2017 CercleFinance.com. All rights reserved.