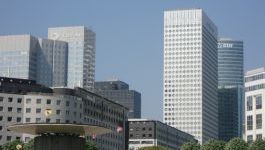 Sanofi: completes acquisition of Synthorx
(CercleFinance.com) - Sanofi announces that it has completed the acquisition of Synthorx, for 68 dollars per share, in cash, after the tender offer for all of US company's outstanding common shares expired last night.


"The acquisition of Synthorx perfectly aligns with our R&D strategy, enhancing our position as an emerging leader in the area of oncology and immunology," says Paul Hudson, Chief Executive Officer, Sanofi.

Synthorx remains and becomes an indirect subsidiary that is wholly owned by the French healthcare giant. Synthorx's ordinary shares will cease to be traded on the NASDAQ (Global Select Market).


Copyright (c) 2020 CercleFinance.com. All rights reserved.