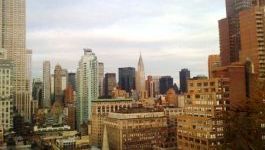 Sanofi: new contract with Biocorp in diabetes
(CercleFinance.com) - Sanofi and Biocorp announce the signing of a new contract for Mallya.


A new project aims to closely associate Mallya with SoloStar insulin pens.

Biocorp received a new 1 million euro upfront payment on Tuesday, with an additional 12 million euros spread over the collaboration period.

Additional revenue will be generated by the production of Mallya devices by Biocorp on behalf of Sanofi.

"This partnership will drive meaningful changes by delivering a connected device experience for potentially millions of people living with diabetes who use insulin," the group said.


Copyright (c) 2020 CercleFinance.com. All rights reserved.