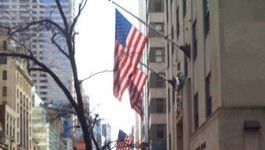 Sanofi: interest for Zentiva
(CercleFinance.com) - According to press sources, Zentiva, the European division of generic drugs put on sale by the French pharmaceutical giant Sanofi, appears to be arousing interest from the Indian company Torrent Pharmaceuticals.


The Bloomberg news agency understands that this company, which is based in Ahmedabad, in the state of Gujarat, would be prepared to offer about two billion euros for the asset in question.

This information has been confirmed by the Indian business daily Mint, which adds that Torrent would have secured the funds for the transaction from Indian and foreign banks. Mint adds that, if so, it would be the largest acquisition ever made by an Indian pharmaceutical company.

The deadline for submitting bids to take over Zentiva has been set at 28 March.


Copyright (c) 2018 CercleFinance.com. All rights reserved.