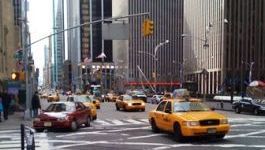 Sanofi: application to market patisiran.
(CercleFinance.com) - Sanofi Genzyme and Alnylam have announced that they have submitted an application for marketing authorisation to the European Medicines Agency (EMA) for patisiran for the treatment of adults with hereditary transthyretin-mediated amyloidosis.


Patisiran was previously granted accelerated assessment by the EMA, potentially reducing the EMA's evaluation time from 210 to 150 days.

Since the EMA granted patisiran, an RNAi experimental therapeutic agent targeting transthyretin, an accelerated evaluation procedure, the deadlines applicable to the examination of this MA application could be reduced to 150 days instead of 210 days.

Alnylam announced completion of the submission of a New Drug Application with the US FDA on 12 December 2017. Sanofi Genzyme is currently preparing regulatory filings for patisiran in Japan, Brazil and other countries, with submissions expected to begin in the first half of 2018.


Copyright (c) 2017 CercleFinance.com. All rights reserved.