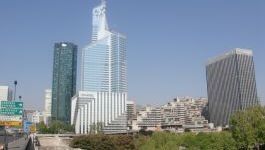 Sanofi: successful study for Toujeo.
(CercleFinance.com) - Sanofi has announced that its insulin glargine Toujeo has reached the primary endpoint of the first direct comparative trial, called BRIGHT, comparing Toujeo with insulin degludec.


The group plans to provide the full results of this study in 2018.
In this study, which monitored 929 adults with type-2 diabetes who were not controlled by non-insulin therapy; the primary objective was to determine if the effect of Toujeo on blood sugar levels (HbA1c) was similar to insulin degludec.

Secondary objectives included the percentage of patients experiencing adverse events, the total number of participants with low blood sugar events during the study and the rate at which low blood sugar events occurred.


Copyright (c) 2017 CercleFinance.com. All rights reserved.