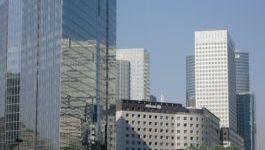 Sanofi: files suit in US against Mylan.
(CercleFinance.com) - Sanofi has announced that it has filed a patent infringement suit against Mylan in the United States District Court of New Jersey, with the group alleging infringement of 18 patents concerning Lantus and Lantus SoloStar.


The suit was triggered by notifications received from Mylan in mid-September, in which Mylan stated that it had filed a NDA (New Drug Application) with the FDA for insulin glargine pre-filled pen and vial drug products.

Mylan also stated that its NDA included a "paragraph IV" certification, challenging all Sanofi's patents listed in the FDA's Orange Book for Lantus (insulin glargine injection, 100 units/ml) and Lantus SoloStar.


Copyright (c) 2017 CercleFinance.com. All rights reserved.