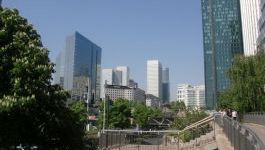 Bouygues: to sell 13.0% of Alstom's capital
(CercleFinance.com) - Bouygues, which holds 62,086,226 Alstom shares (i.
e. 27.7% of its equity capital), has announced its intention to sell 29,150,000 shares (i.e. 13.0% of its equity capital) through an accelerated order book building for institutional investors.

After this placement, Bouygues will henceforth hold 14.7% of Alstom's share capital.

Bouygues will communicate the results of this placement after the order book is closed.


Copyright (c) 2019 CercleFinance.com. All rights reserved.