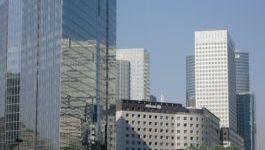 Bouygues: capital increase reserved for employees
(CercleFinance.com) - Bouygues announces that it has completed a capital increase of 150 million euros as part of the employee saving plan called 'Bouygues Confiance nº9' in line with its announcement on 24 October.


This capital increase is reserved for employees of French companies belonging to the Group, to be effected via a dedicated employee mutual investment fund (FCPE), the units of which will be subject to lock-up for a period of five years, except where early release is permitted by law.

The transaction ensues in the creation of 4,725,897 new Bouygues shares issued at a subscription price of 31.74 euros. At the conclusion of this capital increase, the conglomerate's capital will be composed of 363,509,283 shares.

Copyright (c) 2017 CercleFinance.com. All rights reserved.