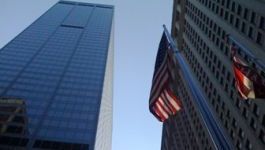 Accor: signs several agreements for AccorInvest
(CercleFinance.com) - AccorHotels reported after trading on Tuesday that it has signed several agreements with a group of French and international investors for the sale of a majority of AccorInvest's capital.


According to their terms, Accor will initially sell 55% of AccorInvest to a group of investors consisting of the sovereign wealth funds Public Investment Fund (PIF) and GIC, the institutional investors Credit Agricole Assurances, NorthStar and Amundi Colony, and other investors.

On completion of the operation, AccorHotels will benefit from a gross cash injection of 4.4 billion euros.

With nearly 30,000 employees, and present in 27 countries, AccorInvest is the world leader in hotel property, with a park of 891 hotels.


Copyright (c) 2018 CercleFinance.com. All rights reserved.