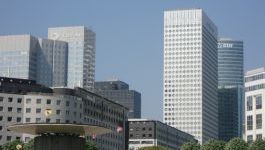 L'Oréal: Nestlé unveils intentions in its stake
(CercleFinance.com) - Alongside the publication of its FY accounts, Nestlé provided an update of its intentions regarding L'Oréal, of which it currently holds approximately 23% of the capital, which is worth some 22.
5 billion euros.

The Swiss agro-food giant first of all confirms the "significant investment" status of its stake in the capital of the French cosmetics group. Nestlé says that it is fully confident in L'Oréal's management and its strategic direction.

What about Nestle's relations with the Bettencourt family, following the death of Liliane Bettencourt last September? The shareholders' agreement between the Swiss group and the Bettencourt family will expire on 21 March. Nestlé's Board of Directors has decided not to renew this agreement "in order to keep all options open in the interests of Nestlé shareholders". Another element that has been formally added by Nestlé: the group does not intend to increase its stake in L'Oréal.

This comes as no surprise, to the extent that, a few days ago, the head of L'Oreal announced that it was ready to buy Nestlé's stake, analysts at Invest Securities commented this morning.


Copyright (c) 2018 CercleFinance.com. All rights reserved.