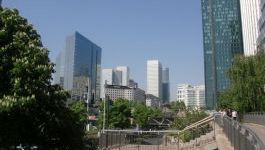 L'Oréal: 9m sales up 2.4% at 19.5 billion euros.
(CercleFinance.com) - L'Oréal's nine-month sales, to 30 September 2017, came in at 19.
5 billion euros, up 2.4% as reported. Like-for-like, i.e. at a constant consolidation scope and exchange rates, growth reached +4.5%.

Note that in Q3 2016 and at 30 September, 2016, the group reported sales included those of The Body Shop, at respectively 200.9 million euros and 599.5 million euros.

At end-September, the professional products division was down 0.3% like-for-like and down 0.6% as reported. The consumer products division recorded like-for-like growth of +2.3% in Q3, with 9m growth at end-September at 2.0% like-for-like (+2.1% as reported).


Copyright (c) 2017 CercleFinance.com. All rights reserved.