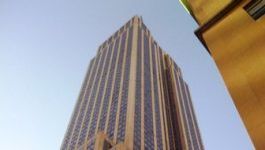 Total: finalises takeover of Maersk Oil
(CercleFinance.com) - At lunchtime on Thursday Total announced that it has finalised the acquisition of Maersk Oil, a deal announced last August.


This acquisition brings the French oil giant about 1 billion barrels of oil equivalent reserves and 2P/2C resources, which are mainly located in OECD countries, with additional production of about 160,000 boe/d, as from this year. This amount is also expected to rise above 200,000 boe/d by 2020.

The acquisition of Maersk Oil also enables Total to strengthen its leading position in the UK and Norway, and expand its operations in Denmark, therefore making the group the second largest operator in the North Sea, with a production capacity of around 500,000 boe/d by 2020.

Finally, the transaction will have an immediate positive impact on Total's EPS and cash flow per share. A.P. Moller-Maersk should receive the equivalent of 4.95 billion dollars' worth of Total shares (approximately 97.5 million shares based on a price equal to the average listed price quoted over the 20 trading days prior to 21 August 2017) and that Total will take charge of 2.5 billion dollars of Maersk Oil's debt.


Copyright (c) 2018 CercleFinance.com. All rights reserved.