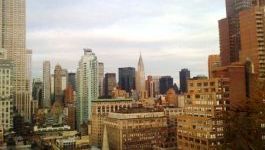 Total: investment in Brazil
(CercleFinance.com) - On Monday morning Total announced that it has taken the decision to invest in the first large-scale development phase of the Libra project, which is found in deep water, 180 kilometres off the coast of Rio de Janeiro, in the pre-salt basin of Santos in Brazil.


This phase, which includes a floating production and storage unit (FPSO) that has a capacity of 150,000 barrels of oil per day and 17 wells, will be deployed in the northwestern part of the block.

The Libra field started last month, with the initial production phase provided by the Pioneiro de Libra FPSO, which has a capacity of 50,000 barrels per day, to continue the field evaluation and quickly generate revenue. The new FPSO called "Mero 1" is the next stage in the field's development, scheduled to start in 2021. This development will continue in the coming years with the addition of at least three other FPSOs which will exploit the potential of the field as a whole, with production that is expected to reach over 600,000 barrels a day.


Copyright (c) 2017 CercleFinance.com. All rights reserved.