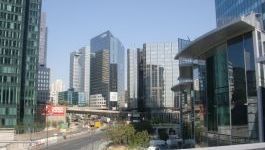 Total: S&P upgrades outlook on group debt.
(CercleFinance.com) - The credit rating agency S&P Global Ratings last night upgraded the outlook associated with the long-term debt of the French "major" Total from "negative" to "stable".
This means that the agency is no longer considering a downgrade in the corresponding rating, which the agency maintains at 'A+'.

Analysts point out that Total is improving its operational performance and is reducing its debt. It expects that the company's credit ratios and free cash flow will strengthen in 2018 and 2019, the agency's report adds. Savings have been cited, as well as the recovery of the refining division and the start of production of new deposits, in a context of an upturn in oil prices.

After capex, S&P predicts that the group's operating free cash flow is expected to increase from 6 billion dollars in 2016 to between 5 billion and 7 billion dollars this year.


Copyright (c) 2017 CercleFinance.com. All rights reserved.