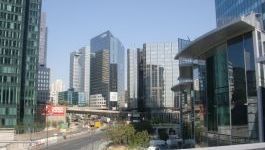 CNP Assurances: Brazil agreement expected beginning of 2018
(CercleFinance.com) - On Friday evening, CNP Assurances announced that it expected to enter into a new agreement with Caixa Seguridade - subject to the successful outcome of discussions - at the beginning of 2018.
The current agreements remain in force.

The French insurance group announced on 29 September the signature of a non-binding memorandum of understanding with Caixa Seguridade laying down the terms of a new exclusive distribution agreement in Brazil.

According to CNP Assurances, the binding memorandum of understanding was to be signed before 1 January 2018 but the discussions between both partners had not yet concluded on 22 December.

Copyright (c) 2017 CercleFinance.com. All rights reserved.