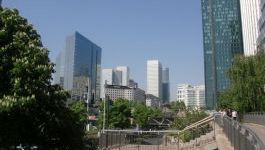 Carrefour: deploys blockchain ​​on new product line
(CercleFinance.com) - On Monday the Carrefour group announced the deployment of blockchain technology on a new product quality line - Normandy Camembert cheese.


Carrefour has made a big commitment to provide all its Carrefour Quality Lines (FQC) with blockchain by 2022, in order to guarantee the unquestionable traceability of its products, a requirement from consumers. It is now being applied to Normandy Camembert, the eleventh FQC product in France and twenty-second in the world, which willbenefit from this technology, the group said.

To date, blockchain had been used for several products, including Auvergne chicken, tomatoes, eggs, microfiltered milk, peaches and nectarines, grapefruit, fattened chicken, carrots and Rocamadour.


Copyright (c) 2019 CercleFinance.com. All rights reserved.