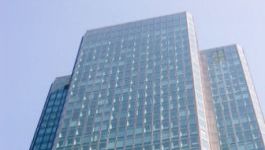 Carrefour: launches first food blockchain
(CercleFinance.com) - Carrefour has announced the launch of blockchain technology: applied for the first time in France, to its chicken business, it will be deployed by the end of 2018 to eight other lines, including eggs, cheese, tomato and ground beef.


In reality, thanks to the QRCode present on the product's label, the via his smartphone the consumer can access information on his product and its traceability, from his place of breeding until it is put on the shelf, the distribution giant explained.

It specifies that, for example, for the Auvergne Chicken Carrefour quality chain, the consumer will be able to know the place and breeding method, the breeder's name, the food eaten, the absence of treatment, the labels and finally place of slaughter.


Copyright (c) 2018 CercleFinance.com. All rights reserved.