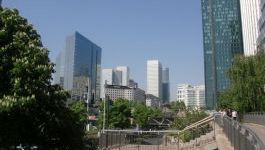 Carrefour: 7.2% sales growth at Brazilian subsidiary
(CercleFinance.com) - Carrefour announced on Wednesday morning that its subsidiary Grupo Carrefour Brasil has reported FY 2017 revenues of 49.
65 billion reais (c. 12.5 billion euros), up 7.2%, with l-f-l growth of 3% relative to 2016.

In Q4 alone, group revenues reached 13.63 billion reais, up 4.4% and up 1.4% in organic terms compared to Q4 2016.

In detail, Atacadão generated revenue of 9.3 billion reais over the period, up 7% and up 2.2% on an organic basis. The Carrefour Retail division saw its sales grow by 1.8%, excluding oil, to 4.3 billion reais (stable in organic terms).


Copyright (c) 2018 CercleFinance.com. All rights reserved.