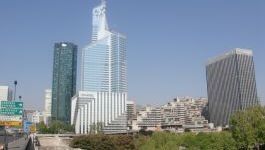 Air Liquide: amendment to syndicated credit line
(CercleFinance.com) - Air Liquide today announces that it has signed an amendment to its 2 billion euro syndicated credit line, which now provides for a mechanism to correlate its financial costs with three of its CSR objectives in the area of ​​carbon intensity, gender diversity and security.


"An industrial player committed to sustainable development, Air Liquide testifies through this initiative its willingness to combine performance and responsibility," says the group.

From now on, an indexing mechanism provides for an increase or decrease in the cost of financing and commissions paid according to the achievement of targets set annually for each criterion.

Fabienne Lecorvaisier, group Executive Vice President and Financial Director, said, "The Air Liquide Group is highly committed to Corporate Social Responsibility, whether it is about carbon intensity, diversity or safety. The implementation of a financial mechanism linking financial costs and non-financial performance represents yet another materialization of our commitment. After having been the first issuer of a SRI bond in 2012, we continue to participate in the development of responsible finance mechanisms to promote sustainable growth."



Copyright (c) 2019 CercleFinance.com. All rights reserved.