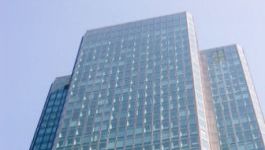 JCDecaux:close to half of the Vélib docking stations removed
(CercleFinance.com) - JCDecaux announces that its Cyclocity branch has withdrawn close to half of the 1,230 Vélib docking stations in accordance with its obligations as part of the transition process which started in October.
Cyclocity will cease operation of the service on the 1st of January 2018.

The first-generation Vélibs will no longer be able to be hired in the remaining docking stations and will be removed in a few days. These stations will be dismantled progressively until the end of March.

"Over 10 years, Cyclocity team members moved over 12 million Vélib' bikes to ensure that the service was available across the territory, repaired 500,000 bikes", underlines the outdoor advertising group.

Copyright (c) 2017 CercleFinance.com. All rights reserved.