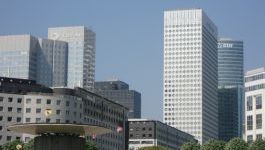 JCDecaux: wins contract in Japan
(CercleFinance.com) - After trading on Thursday JCDecaux announced that following a call to tender, its Japanese subsidiary MCDecaux (in which it has a 85% stake) has been selected as the exclusive operator of a network of 250 MUPI (street furniture for information), including digital advertising in central Yokohama (over 3.
7 million inhabitants), the second largest city in Japan.

This 20-year contract, the detailed terms of which will now be finalised by MCDecaux and the city of Yokohama, are expected to be signed by the end of March 2018.

Under its terms, MCDecaux will provide the design, installation, upkeep and maintenance of 250 two square metre MUPIs, all of which are equipped with USB Chargers, city maps, and for 130 of them, free Wi-Fi access points that are managed in partnership with NTT BP.

The facilities are set to begin being installed in 2018, and will be completed in time for the Rugby World Cup of 2019.



Copyright (c) 2017 CercleFinance.com. All rights reserved.