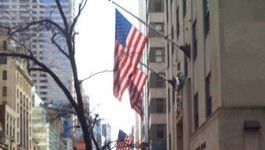 Assystem: AMF gives go-ahead to share buyback plan.
(CercleFinance.com) - The AMF has declared that Assystem's proposed offer to buy back its own shares, as filed by Crédit Agricole CIB, BNP Paribas and Société Générale, acting on its behalf, is compliant with AMF regulations.


The company irrevocably undertakes to buy back up to six million of its own shares, representing 27% of its capital and 28.35% of the number of shares in issue, at a price of 37.50 euros each, before cancelling them and reducing its capital.

It is specified that HDL Development has announced its intention to tender 3,803,670 Assystem shares to the offer, representing 17.12% of this company's capital and approximately 63.39% of the total number of shares concerned by the offer.



Copyright (c) 2017 CercleFinance.com. All rights reserved.