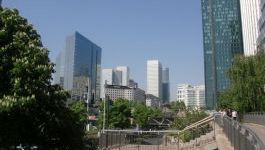 Safran: offer for Zodiac to conclude in February?
(CercleFinance.com) - Safran's offer for Zodiac Aerospace, announced under its initial conditions at the beginning of the year, only opened yesterday on the Paris stock-exchange.


According to Le Figaro, the first of the two French aerospace equipment suppliers does not wish to let this transaction drag on and expects that it "should be concluded at the beginning of February 2018", the daily newspaper reports.

Safran has good reasons for this expectation since antitrust regulators on both sides of the Atlantic have already approved the transaction.

Copyright (c) 2017 CercleFinance.com. All rights reserved.