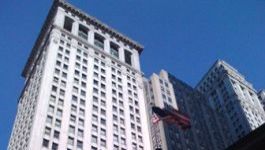 Safran: record production for CFM International in 2017.
(CercleFinance.com) - Production levels will have reached record levels at CFM International in 2017, with a projected total of 1,800 to 1,900 engines by the end of the year, Safran announced via a press release on Tuesday.


At the same time, CFM has recorded almost a record number of orders, with a total of 2.944 engines in its backlog at end- October, Safran added.

Last year, the company delivered a total of 1,693 CFM56 engines and 77 engines LEAP, even though it began the phase of transition to its new line of products. This year CFM is on track to deliver about 1,400 CFM56 engines and over 450 LEAP engines.


Copyright (c) 2017 CercleFinance.com. All rights reserved.