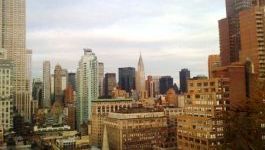 Safran: maintenance contract with Silkair.
(CercleFinance.com) - SilkAir has signed a 15-year flight-hour maintenance contract with CFM International, a subsidiary of Safran, for the LEAP-1B engines that will equip its new fleet of thirty-seven Boeing 737 MAX 8s.


The contract, which is worth 1 billion dollars at list price, covers a total of 80 engines.

As regional subsidiary of Singapore Airlines, SilkAir received its first Boeing 737 MAX 8 at the end of September.

Based in Singapore, SilkAir currently operates a fleet of seventeen Boeing 737 NG which are equipped with CFM56-7B engines.

Copyright (c) 2017 CercleFinance.com. All rights reserved.