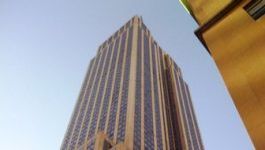 Safran: extends site in Sarasota.
(CercleFinance.com) - Safran Electrical & Power reported on Friday evening having celebrated the extension of its site in Sarasota, Florida, US on 10 October.


With an area of 11,000 m², this site provides the switching devices as well as highly efficient and strategic subsystems for the management and distribution of electricity on trade, military and industrial aerospace markets.

It has 249 employees specialised in the manufacture of switches, circuit breakers and contactors, as well as in the provision of MRO (maintenance, repair and revision) services for aircraft electrical equipment, including the emergency systems such as Dynamic Air Turbines and dynamics air electrical turbines.


Copyright (c) 2017 CercleFinance.com. All rights reserved.