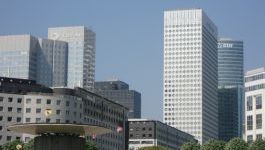 TF1: several appointments at news department
(CercleFinance.com) - The TF1 group today announced several appointments at the news department of its main channel TF1.


First of all, Anne de Coudenhove is appointed deputy director of Information for TF1. She succeeds Michel Floquet in this post, who is leaving TF1 Group to develop personal projects.

Then Eric Monier will become editorial director. Under the supervision of Anne de Coudenhove, he will supervise the editorial services and will lead the implementation of the new coordination of reports.

Finally, Antoine Guélaud takes charge of special operations. He also maintains his task of managing relations with schools and supervising the Patrick Bourrat Award.

In addition, still within the TF1 group, Valérie Nataf will appointed editor in chief of LCI. She replaces Eric Monier.


Copyright (c) 2018 CercleFinance.com. All rights reserved.