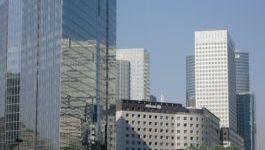 Ubisoft: acquires Blue Mammouth Games Studio
(CercleFinance.com) - Ubisoft has announced the acquisition of the games development studio Blue Mammoth Games, which will add to its portfolio of Brawlhalla, wi s "currently the most played fighting game on Steam".


Based near Atlanta, Blue Mammoth Games, has extensive experience in the development of multi-player games online. The game Brawlhalla has recorded an exponential growth over the second season.

The acquisition of Blue Mammoth Games is expected to have an immediate accretive impact on Ubisoft's results. This acquisition was finalised on 1 March 2018. Its terms were not disclosed.


Copyright (c) 2018 CercleFinance.com. All rights reserved.