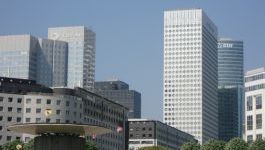 Ubisoft: confirms annual targets
(CercleFinance.com) - Ubisoft's Q3 2017-18 revenues reached 725.
0 million euros, up 36.8% (+41.0% at constant exchange rates), against 529.9 million euros in Q3 2016-17. The group said that this figure exceeds the target of around 700.0 million euros and the initial target of around 630.0 million euros.

Over the first nine months, sales amounted to 1,191.2 million euros, up 46.8% (+50.1% at constant exchange rates) compared to 811.3 million euros last year.

Ubisoft has now confirmed its targets for FY 2017-18 fiscal year, including sales of approximately 1,640.0 million euros and non-IFRS operating profit of approximately 270.0 million euros.


Copyright (c) 2018 CercleFinance.com. All rights reserved.