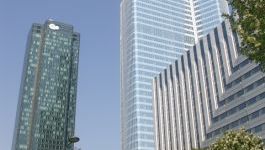 Ubisoft: Fidelity Investments increases stake above 10%.
(CercleFinance.com) - A notice published this morning by the Autorité des marchés financiers communicates the statement that on 20 November, US asset management group Fidelity Investments (FMR) has increased its stake in Ubisoft Entertainment's capital to above the threshold of 10%.


On this date, Fidelity held 10.03% of Ubisoft's capital and 9.12% of its voting rights, with Vivendi holding slightly over a quarter of the shares.

The crossing of this threshold results from a decrease in the total number of shares" Ubisoft announced in the statement.


Copyright (c) 2017 CercleFinance.com. All rights reserved.