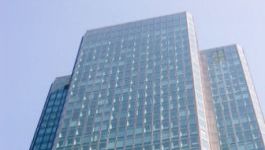 M6: distribution agreement with Bouygues Telecom
(CercleFinance.com) - M6 has announced signing an agreement for the distribution of its channels and their associated services to Bouygues Telecom subscribers.


This agreement concerns the distribution of all M6 Group's channels, as well as non-linear services that are associated with these channels.

"It will also provide all Bouygues Telecom customers with access to enhanced services and features related to M6 Group programmes," benefiting from "extended broadcast windows for catch-up services as well as many additional on-demand programmes and preview of programmes ahead of their TV broadcast".

M6 and Bouygues Telecom have also agreed to collaborate in the development of advertising solutions on M6's services.


Copyright (c) 2018 CercleFinance.com. All rights reserved.