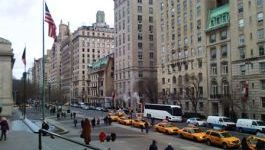 M6: new global agreement with Altice-SFR
(CercleFinance.com) - The groups Altice-SFR and M6 have announced the signature of a new global agreement for the distribution of the television group's channels, along with their associated services, to the telecom operator's subscribers.


This partnership concerns the provision of numerous features and services, for the benefit of SFR subscribers, in addition to the recovery of live signals from all M6 channels - both free-to-air and thematic - as well as the 6play service.

In addition to the catch-up TV services already available, SFR subscribers will have access to new content windows and eventually to over 1,000 hours of new, original programmes.

Copyright (c) 2018 CercleFinance.com. All rights reserved.