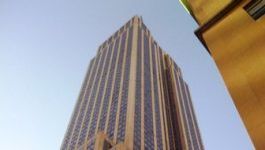 Hermès: Oddo raises estimates
(CercleFinance.com) - Oddo maintains its buy rating on the Hermès stock, while trimming its target price to 475 euros (vs.
472 euros) after the group published its sales.

Hermès has posted Q4 2017 revenues that were up 4.6% at 1,499 million euros (vs. Oddo estimate of +5.3% at cc and the consensus of +6.0% at cc), in line with Oddo's estimates and 2% below the consensus.

The company also raised its guidance for 2017 by indicating that its FY operating margin would be close to record levels seen in H1 2017 (i.e. 34.3%). "This is due to a positive impact of currency hedges and increased productivity at its factories. The impact of currency hedges is expected to reverse in 2018, with an estimated negative impact of -100bp on Heineken's operating margin according to management," Oddo explains in its daily research report.

To reflect the increase in our guidance for 2017 and expected negative FX factors over 2018, we are raising our 2017 operating margin estimate to 34.1%, and are adjusting it to 33.4% over 2018 (currency impact of -100bp and underlying gain of +30bp), the broker adds.

As a result, Oddo is raising its 2017e EPS estimate by 2% and is cutting it by 2% in 2018e.


Copyright (c) 2018 CercleFinance.com. All rights reserved.
The information and analyses distributed by Cercle Finance are only intended as decision-making support for investors. Cercle Finance's responsibility may not be entailed, either directly or indirectly following the use of such information and analyses by readers. Any non-professional investor is recommended to consult a professional advisor before making any investment decision. This indicative information in no way constitutes any invitation to sell or buy securities.