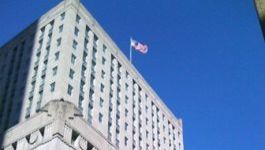 Atos: contract with Banque PSA Finance.
(CercleFinance.com) - Atos has signed a contract with Banque PSA Finance (BPF) to accelerate BPF's digital transformation in the domains of banking, consumer credit and consumer experiences.


Under the 5-year contract, Atos will manage and modernise BPF's application facilities, particularly in preparation for the new challenges faced by PSA group related to the transformation of the automotive experience and the cleanliness of use, the group explained.

Remy Bayle, CEO of Banque PSA Finance, said that with this contract, it aims to quickly transform the group's entire application portfolio in order to speed up the time-to-market of new financial services at the service of PSA group's business performance, while accompanying dealers.


Copyright (c) 2017 CercleFinance.com. All rights reserved.