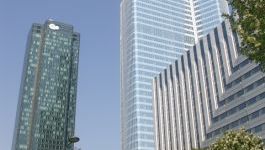 Atos: Atos QLM delivered to Oak Ridge Laboratory.
(CercleFinance.com) - Atos has announced that it has delivered its latest innovation, the Atos Quantum Learning Machine, to the Oak Ridge National Laboratory (US Department of Energy).


Atos QLM combines an ultra-compact machine with a universal quantum programming language. The set will now enable the development and testing of quantum applications and algorithms for the IT of tomorrow.

Oak Ridge National Laboratory can now quickly and cost-effectively validate the results of its research.

ORNL's Quantum Computing Institute Director, Dr. Travis Humble says: "Numerical simulation helps to guide development of these scientific applications and support understanding program correctness. The Atos Quantum Learning Machine provides a unique platform for testing new quantum programming ideas."

Copyright (c) 2017 CercleFinance.com. All rights reserved.