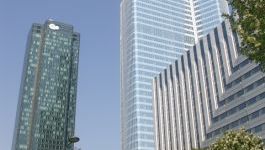 Crédit Agricole: towards partnership with Bankia
(CercleFinance.com) - Crédit Agricole Consumer Finance and Bankia, the fourth largest Spanish bank, have entered into exclusive negotiations to create a joint venture in consumer credit, we learned on Wednesday after trading.


This partnership is intended to facilitate Credit Agricole Consumer Finance's implementation in Spain, the fourth largest market of the euro zone for consumer credit.

Credit Agricole Consumer Finance will have access to Bankia's network and its multi-channel banking model. This partnership will also provide Bankia with a subsidiary that is dedicated to consumer credit, a growing market in Spain.



Copyright (c) 2018 CercleFinance.com. All rights reserved.