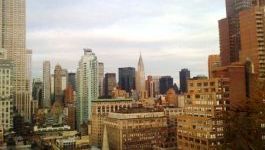 Crédit Agricole: acquisition of 15% stake in CACEIS
(CercleFinance.com) - Banking group Natixis has finalised the sale to Crédit Agricole SA of its 15% stake in the capital of CACEIS, a joint-venture offering post-trading investor services, which includes clearing, holding securities, deposits, administration etc.


As a result, Crédit Agricole SA becomes the sole shareholder of CACEIS.

Natixis will recognise a E 74 million capital gain before tax which will be reported in its fourth quarter financial statements. Its financial strength rating as at 31 December should improve by 12 basis points.

Natixis is a subsidiary of BPCE and this transaction is fully in line with the objectives of the 'New Dimension' mid-term strategic plan.

Copyright (c) 2017 CercleFinance.com. All rights reserved.