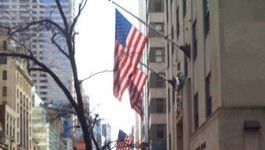 Crédit Agricole: a capital injection for BforBank?
(CercleFinance.com) - According to Les Echos, Crédit Agricole is preparing to inject another 120 million euros into its online bank BforBank.


The business daily indicates that BforBank, which was created in 2009, but which has not been very profitable since then, has already obtained total investments amounting to 170 million euros. BforBank plans to reach break-even "beyond 2021," by which time it targets 350,000 clients, against 180,000 at present.

Les Echos also reports that Crédit Agricole's regional banks, which hold 85% of BforBank's capital (the balance is held by Credit Agricole SA), are reluctant to pay more to BforBank.


Copyright (c) 2017 CercleFinance.com. All rights reserved.