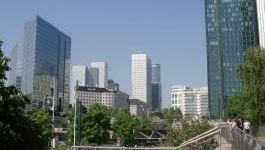 Nexans: wins contract in United Arab Emirates.
(CercleFinance.com) - Following an initial contract won in 2015 as part of the Nasr Phase I project, Nexans has been selected as the only cable supplier of Hyundai Heavy Industries, prime contractor for the second part of Phase II of the complete development project of the Nasr field which is offshore from Abu Dhabi in the Persian Gulf, it was reported on Tuesday.


Under the terms of the contract, Nexans Kukdong will supply 3,000 kilometres of low- and medium-voltage power cables, along with instrumentation and communication cables, representing a length of nearly a quarter of the earth's diameter.

Project innovations include water spray fire resistance for all types of instrumentation cables, as well as other cutting-edge solutions for the oil and gas industry.


Copyright (c) 2017 CercleFinance.com. All rights reserved.