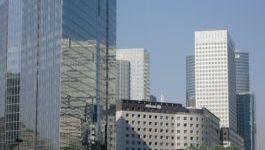 Mersen: Norges Bank goes below 5% of capital
(CercleFinance.com) - Norges Bank, the Norwegian central bank, has declared to French regulator, the AMF, that it has crossed the threshold of 5% of the capital of Mersen downwards, and that it holds 4.
89% of the capital and 3.53% of the voting rights in the expert in specialist electrical products and graphite materials.

This downwards crossing of the threshold ensues from the redemption of Mersen shares held for collateral.

Copyright (c) 2017 CercleFinance.com. All rights reserved.