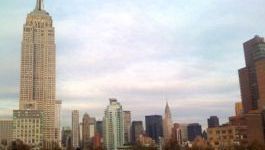 Mersen: Norges bank increases stake to over 5% of capital.
(CercleFinance.com) - Norway's central bank, Norges Bank, has informed the AMF that on 30 October it increased its stake in Mersen's capital to above the threshold of 5%, and that on this date it held 5.
05% of the electrical power and advanced materials group's capital and 4.17% of its voting rights.

The exceeding of this threshold results from the receipt of Mersen shares held as collateral.


Copyright (c) 2017 CercleFinance.com. All rights reserved.