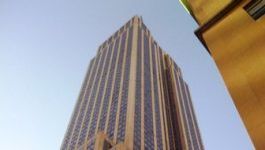 Icade: acquisition in Seine-Maritime
(CercleFinance.com) - On Monday, Icade Santé, a 56.
51%-held subsidiary of Icade, acquired walls of the surgical clinic of Europe in Rouen (Seine-Maritime) for a total of 87.2 million euros (including fees), we learned after trading on Monday.

Having 370 beds, with a surface area of 23,500 square metres, this structure is one of the largest healthcare establishments in Normandy. When it made this acquisition, Icade Santé signed a new 12-year firm lease with Vivalto health group, the fourth largest private player in its sector in France.

Icade Santé said that the yield of this investment is in line with the market yield for comparable assets. By it, the company has therefore just signed its fifth such deal this year and now has 100 assets in its portfolio.


Copyright (c) 2017 CercleFinance.com. All rights reserved.