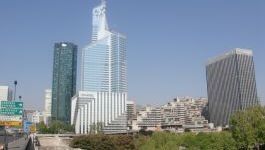 Altran: consortium for the 2IDO project
(CercleFinance.com) - Altran has announced the formation of a consortium of eleven partners, including three SMEs, two research organisations and six federated industrialists, to conduct the 2IDO (Industrial Internet of Things and Operators) project.


This project will implement the entire industrial chain intelligently while securing data from machines, objects or people for a global and optimised management.

Altran will hence strengthen its footprint in the digitalisation of industry and its expertise in IOT in order to better support its clients on their transformation strategy as well as their need for gains in operational efficiency and cost savings.


Copyright (c) 2018 CercleFinance.com. All rights reserved.