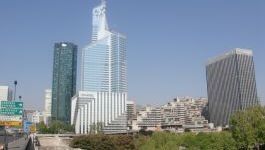 Altran: acquisition of Aricent in the US.
(CercleFinance.com) - Altran has announced that, through its US subsidiary Altran US, it has entered into a definitive agreement for the acquisition of Aricent, a global leader in digital design and engineering services.


The entity has been bought from a group of investors led by KKR for a total enterprise value of 1.73 billion euros or 2 billion dollars, and will be fully paid for in cash. The transaction is scheduled to be completed in the first quarter of 2018.

With this acquisition, Altran believes that it will reach the operational and financial targets set out in the Altran 2020 strategic plan. Ignition from 2018 and will be able to accelerate and seize new opportunities.


Copyright (c) 2017 CercleFinance.com. All rights reserved.