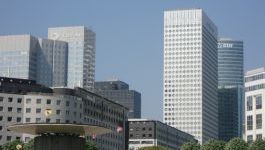 Altarea Cogedim: 33.5% increase in net income
(CercleFinance.com) - Revenues amounted to 1,939.
5 million euros (+22.6%), while recurrent net income (FFO), group share up 33.5% at 256.3 million euros.

The group explained that this strong growth is mainly driven by the very good results of Residential property, which benefited from both a volume effect (revenue up +33.4%) and a significant improvement in the margin rate (+1.7 point to 8.2%), and by the results of Retail property, which result from the very good performance of the asset portfolio, as well as growth at the Property development business.


Copyright (c) 2018 CercleFinance.com. All rights reserved.